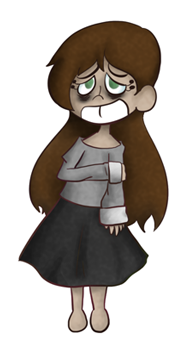 Welcome to my page!
Kiba/ Female/ Relationship status: Taken by this cool dude

/ Commission status: OPEN SO PLEASE COMMISSION IT WOULD BE APPRECIATED/
I am an aspiring animator who really wants to animate Disney movies one day. I love to draw, play video games, draw, and then draw some more. I also enjoy making plushies, but I still suck at them ;w;. I've been on dA since 2006, but I'm not as active anymore and much more active on Tumblr. My favourite song is Right Here, Right now by Fatboy Slim. My favourite movie is Bambi 2 (with Brave being a close second!..and then Lilo and Stitch!!), I play Animal Crossing way too much, My favourite pokemon is Typhlosion, My favourite pony is Rarity, and I really like collecting Disney plushies.
Things you should know about me? I'm very shy and it's really hard for me to talk to people I don't know well. Just be wary, sometimes I'm very happy, and sometimes I'm incredibly sad literally a second later. I breakdown quite easily, but I also can pick myself back up again rather quickly. I like making people happy and I like making people laugh. I'm happy alot of the time, I just hope no one minds on those cases where I get very sad.
This is my cool boyfriend, Digi. You should go follow him here

or here

cos he's cool.
I'm a little more than shy and quiet here...if you want to see me being actually funny and fun then you might wanna go follow my tumblr, haha.